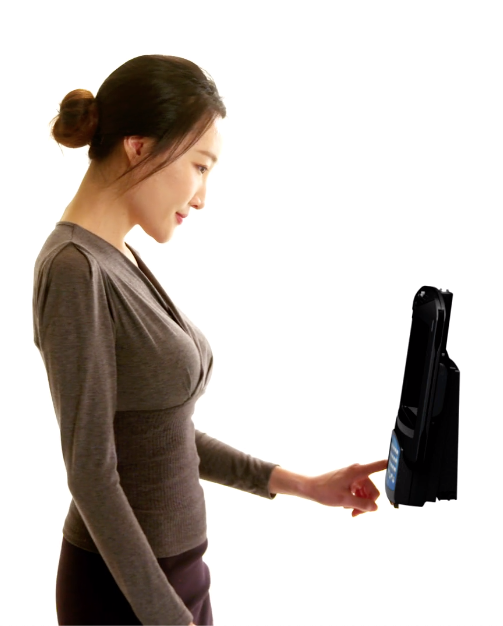 The ATS family of PeoplePoint time and attendance terminals does more than simply record employee comings and goings. They provide a dynamic way to engage employees, glean insights into your business, identify new ways to streamline processes and cut costs.
The PeoplePoint family of products features widescreen touch displays, speakers, fast processing power, and generous memory. The terminals run on Linux and/or Android-based operating systems.
Our TimeCom customers can take advantage of the following solutions: 
PeoplePoint Plus™
PeoplePoint Plus™ delivers rich graphics and video content on a 7" display. Along with our long list of standard features, the PeoplePoint allows for additional features such as: built-in high-fidelity speakers, a camera with a wide view angle, and a powerful processor that allows users to interact efficiently with the device.
PeoplePoint Premium™
PeoplePoint Premium offers a new level of interaction for employee self-service (ESS) applications. Designed with data security in mind, the 10.1" widescreen touch display makes it easy to navigate schedules, accruals and enforce attestation. The terminal can also deliver training videos, support video chats, and display other web-based content. These capabilities are delivered through PeoplePoint Premium's rich graphics, speakers, and camera.
Maximus SevereDuty™
The new and improved Maximus Severe Duty™ Employee ruggedized time clock allows for integration with Workday Time Tracking and many time and attendance software applications. The state-of-the-art workforce management Severe Duty time and attendance time clock features environmentally sealed protection with a NEMA 4X rated enclosure and IP65 certification.