TimeCom® is a cloud-based employee time and attendance tracking and employee self-service (ESS) solution that seamlessly integrates with Workday® Time Tracking, Oracle HCM Cloud Time and Labor,  Microsoft Dynamics Time Tracking modules, and proprietary systems.
TimeCom offers a complete cloud solution – the highest quality time clocks and embedded time clock software, and integration and monitoring tools. The intelligent terminals store employee time data and transactions through a redundant system that ensures data accuracy – even if there's a network interruption.
The entire solution gives you a best-in-class method for automating the efficient collection of time and attendance data from your employees as well as delivering employee self-service functionality. TimeCom also helps you optimize your investment in your ERP or HCM system's time tracking module.
Learn more about the TimeCom Solution
The best-in-class system for automating the efficient collection of employee time & attendance data
TIMECOM SOLUTION  – 

FEATURES & BENEFITS
TimeCom optimizes investments in all of your employee time-related technology while improving productivity and engagement.
Easy to install and use out-of-the-box.

Biometric time clocks prevent buddy punching

Reads barcode, magnetic stripe and proximity readers – using existing badges.

Helps streamline employee scheduling and payroll while reducing human errors.

Supports more than 60 languages.

Self-monitoring with automatic alerts sent to the ATS Support Team and your IT team.

Time clock software is configured to fit your business processes.

Delivers employee self-service functionality to privately access schedules, available vacation time, request time off, and more.
No local servers required.

Dedicated solution consultant from start to finish

ATS monitors your solution and provides rapid response to potential issues.

Fast, simple and easy-to-use time clock  and monitoring tool assures employee engagement.

Secure remote management of time clocks and software.

Cloud-based solution saves time and money previously invested in software, hardware and additional staff.

Multi-level employee grouping. Group employees by area, department, job, and more.

Time zone localization, including daylight saving time.
The Best Time and Attendance Technology at Your Fingertips
Easy to deploy, install, and maintain.
ATS' PeoplePoint time and attendance terminals do more than simply record employee comings and goings. They provide a dynamic way to engage employees, get insights into your business, and identify new ways to streamline processes and cut costs.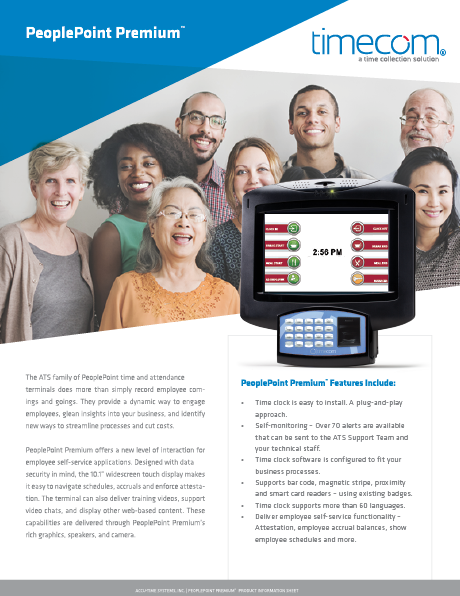 PeoplePoint Premium™ 10.1″ Touchscreen Display
PeoplePoint Premium offers new levels of engagement for employee self-service applications. Designed with security in mind, the 10.1" widescreen touch display makes it easy for employees and managers to navigate schedules and validate hours worked, vacation time accrued, and more.
The terminals can deliver training videos, and display other interactive, web-based content through rich graphics, high-end speakers, and a wide angle camera. <<Learn More>>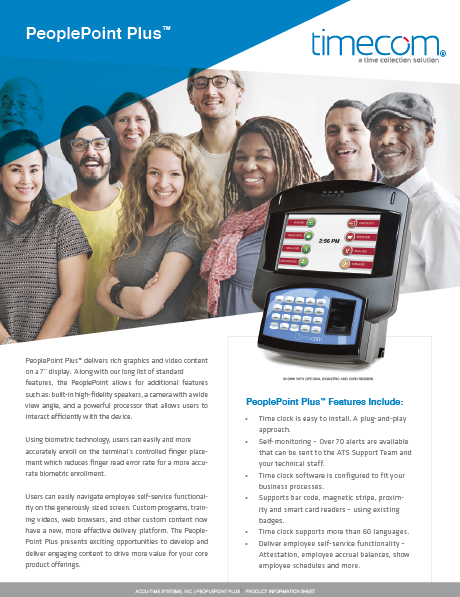 PeoplePoint Plus™ 7″ Touchscreen Display
PeoplePoint Plus™ delivers rich graphics and video content on a 7" touchscreen display. PeoplePoint Plus features high-fidelity speakers, a camera with a wide view angle, and a powerful processor that allows users to fully engage with web-based content.
Using biometric technology, employees easily log in to work with just a touch of their finger, which enhances security and eliminates payroll errors. <<Learn More>>>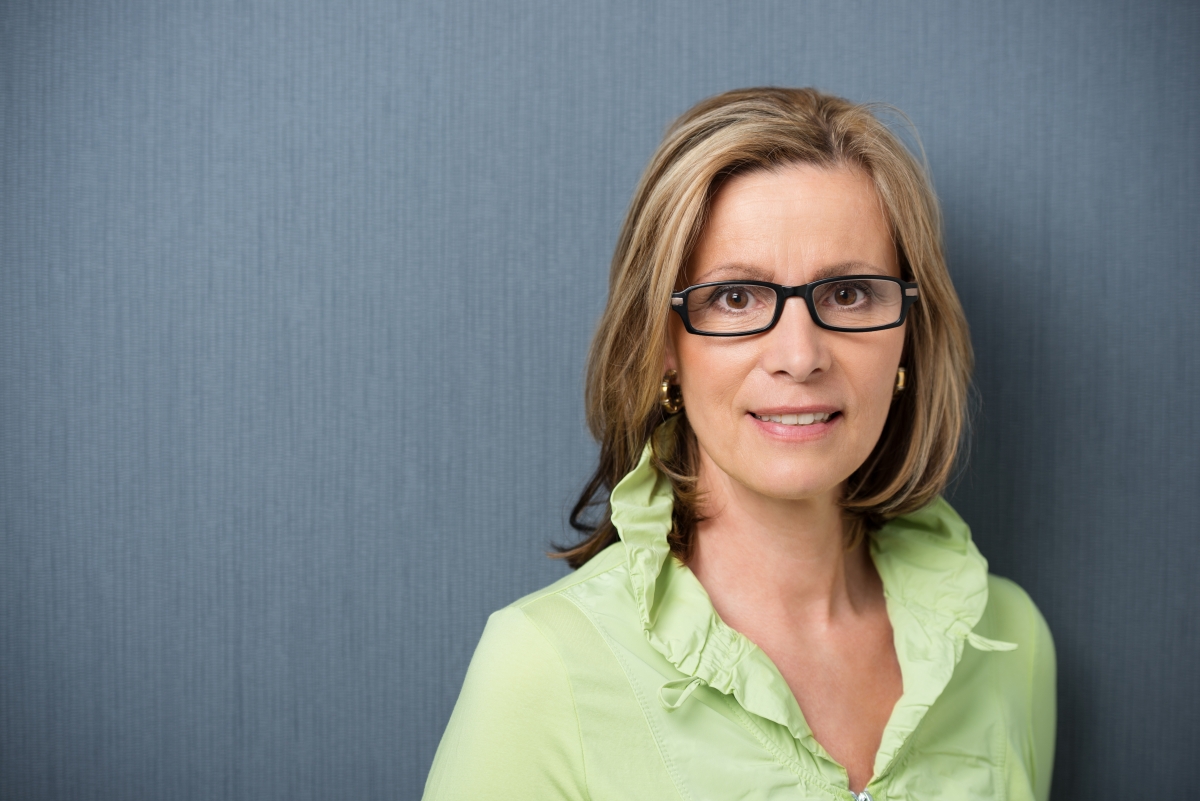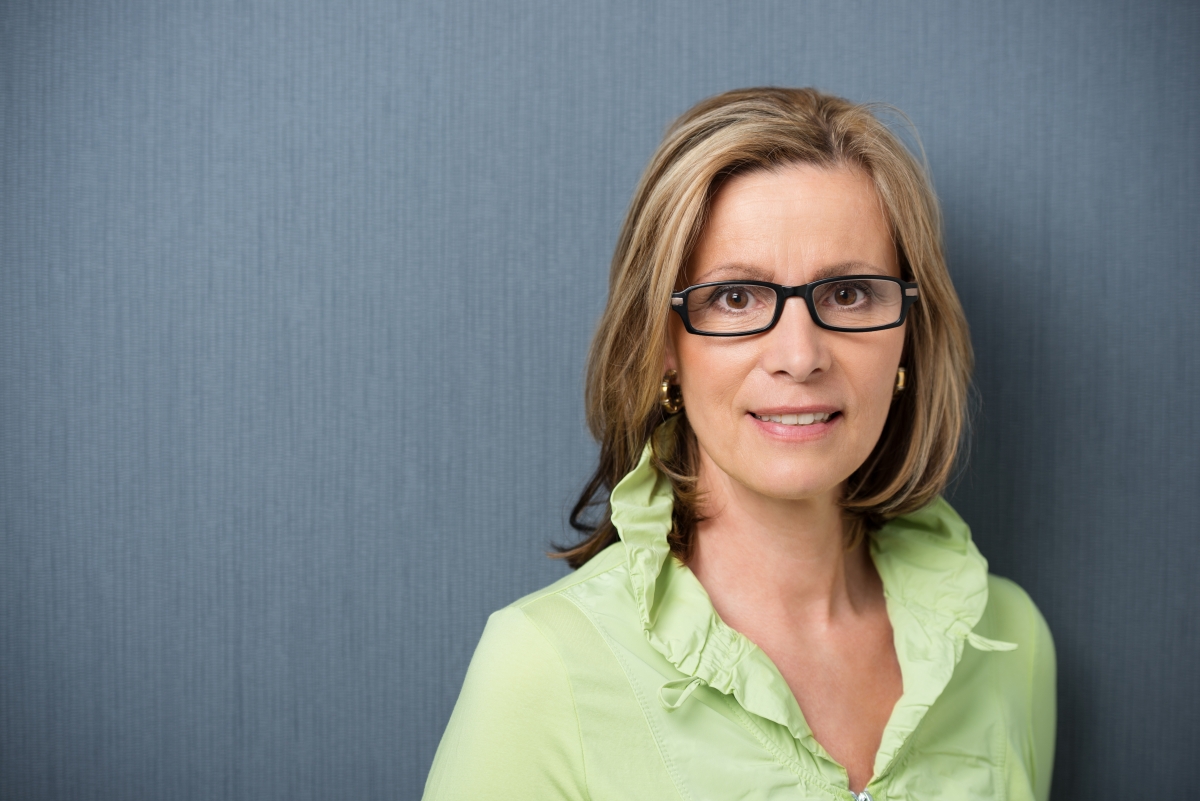 A Time Tracking Solution Built for You!
From requirements-gathering to Go-Live, your dedicated TimeCom
specialist will get you up-and-running quickly and efficiently.
Read Our Customer Success Stories